Maintenance of wind towers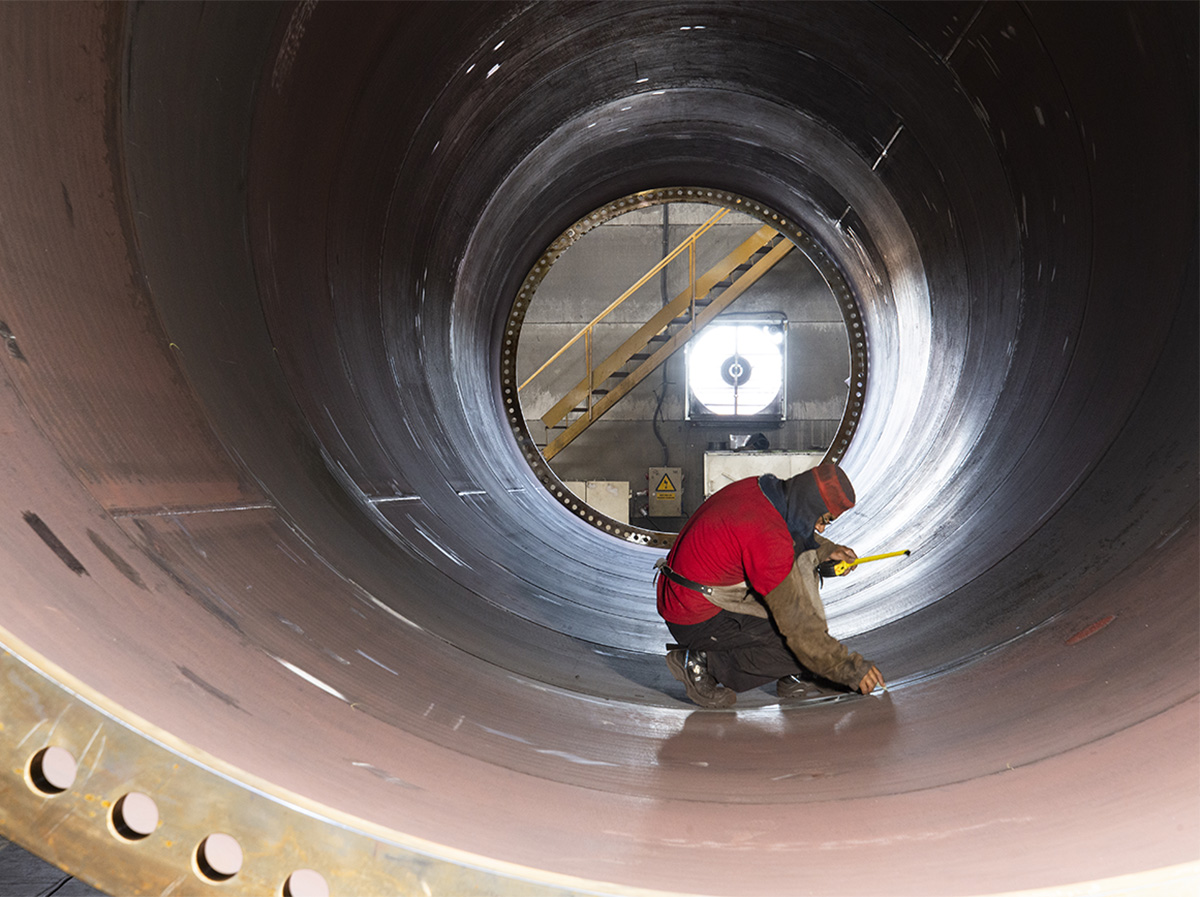 Maintenance of wind turbines.
Another line of business incorporated into Eiffage Métal is the maintenance of wind turbines services, once the manufacturers' warranty has expired.
Highest quality and maximum guarantees.
Our vast industry knowledge, coupled with the Infrastructures, the human and technical resources available, enables us to offer a very competitive maintenance service with the highest quality and maximum guarantees. The maintenance of the wind turbines is geared towards preventing turbine stoppages, in order to maximise production.
Diversified functions.
We are currently carrying out welding repairs, painting repairs and tower cleaning services, among other functions.