With over 30 years of experience.
The large metal structures sector requires considerable specialisation and customisation of the work to be undertaken. With over 30 years of experience in the manufacture and assembly of metal structures, at Eiffage Métal we pride ourselves on finding answers to each of the challenges posed by our clients, as diverse and varied as soccer field structures, large area roof-panels, structures for bridges and shopping centres, irrigation pivots, railings, stairs, large sized tanks and pipes and a lengthy so and so on.
Special and exceptional structures.
We are currently working on all types of special and exceptional structures, requiring the highest levels of quality and competitiveness. Our objective is to obtain maximum customer satisfaction, by making available the best human and technical resources and equipment to customers.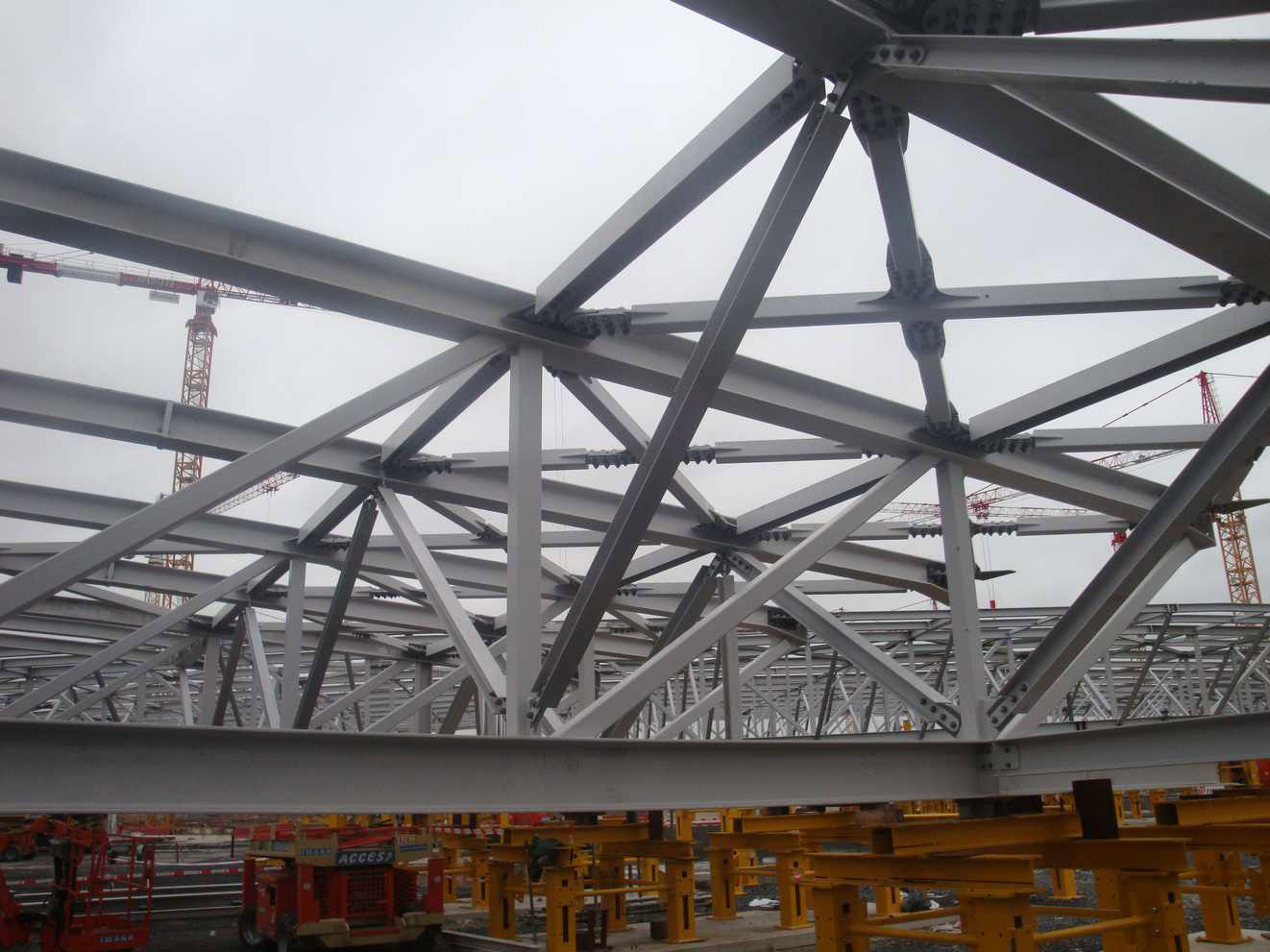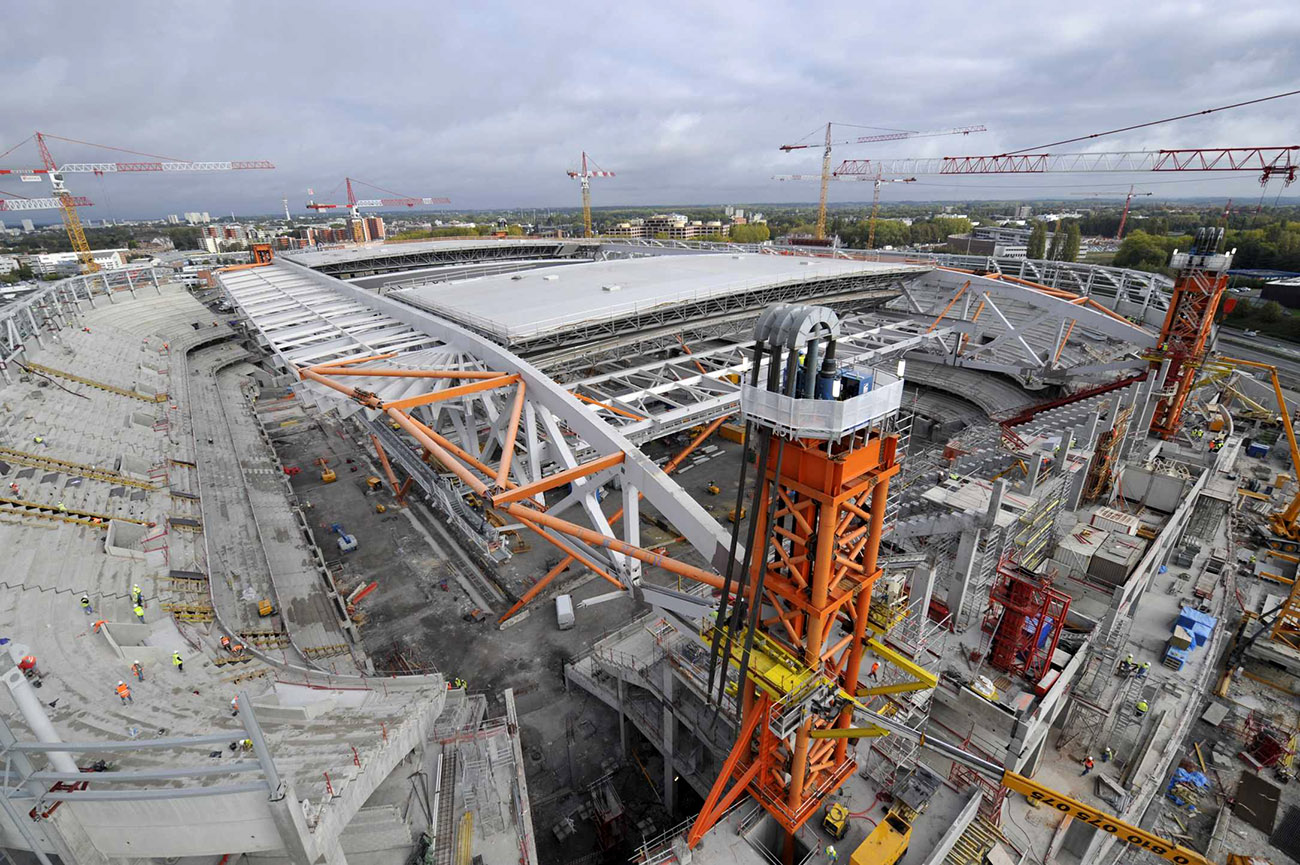 Noteworthy projects.
From among the many projects undertaken, the following are particularly noteworthy: the Grand Stade de Lille (France) Stadium structure, the Anguille oil platform structure, the La Villette-Paris (France) shopping centre structure, the Pont Faidherbe Bridge (Senegal) and the Vadomojón hydroelectric plant (Cordoba)