Solar Trackers
Eiffage Métal España is a company dedicated to the manufacture of all types of 2-axis solar trackers, single axis trackers and fixed structures, all with sophisticated technology. The dual axis solar trackers allow for increases exceeding 35% in the production of photovoltaic solar energy as compared to fixed installations, in addition to offering numerous benefits such as:
   Increased energy production.

   Less consumption.

   Accurate tracking of the solar path.

   Withstands greater dynamic stresses.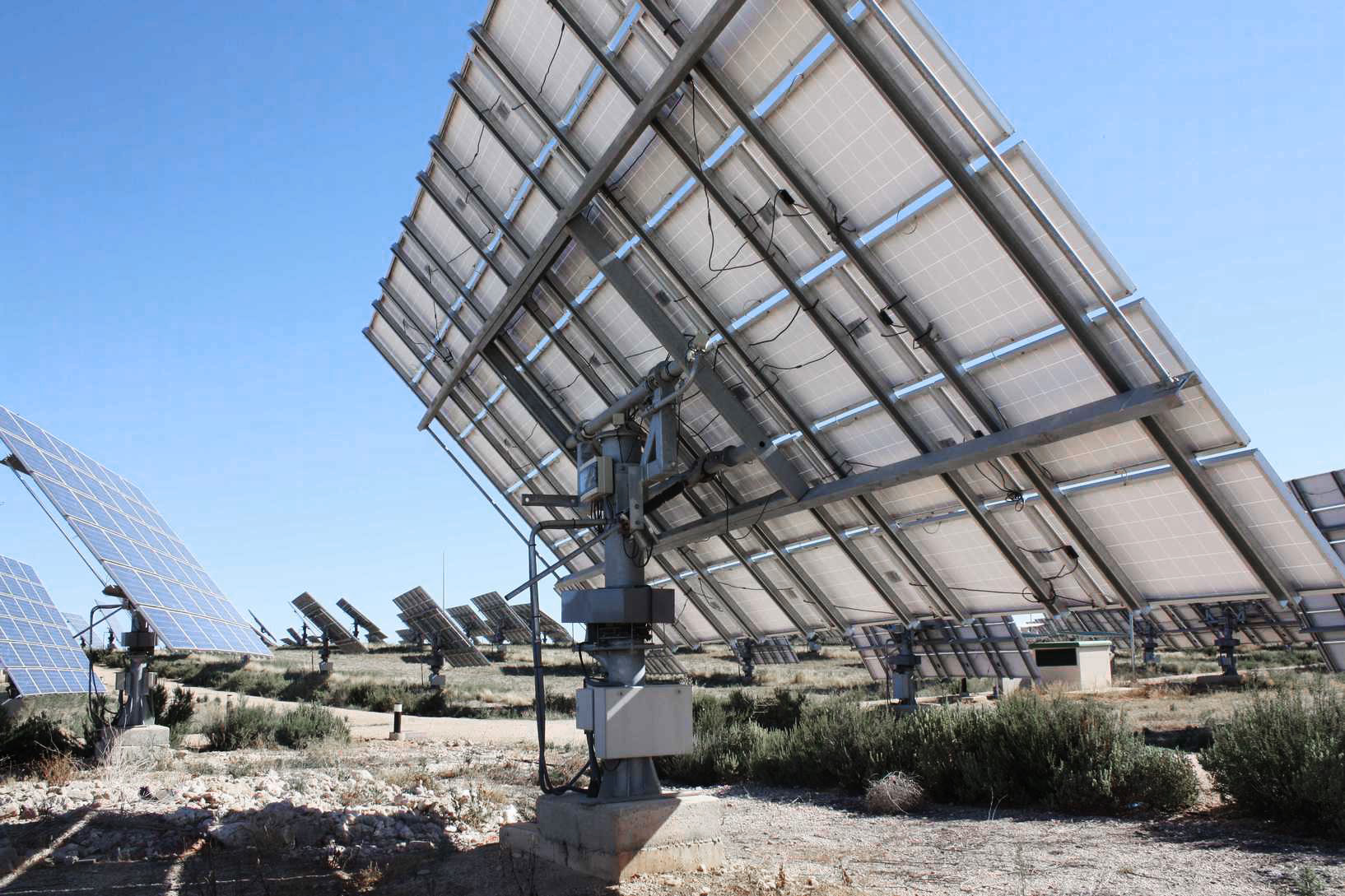 Continuous uninterrupted production.
Eiffage Métal España manufactures all types of structures adhering to the quality and safety requirements set by each manufacturer. These structures are highly robust and guarantee a continuous and uninterrupted production.